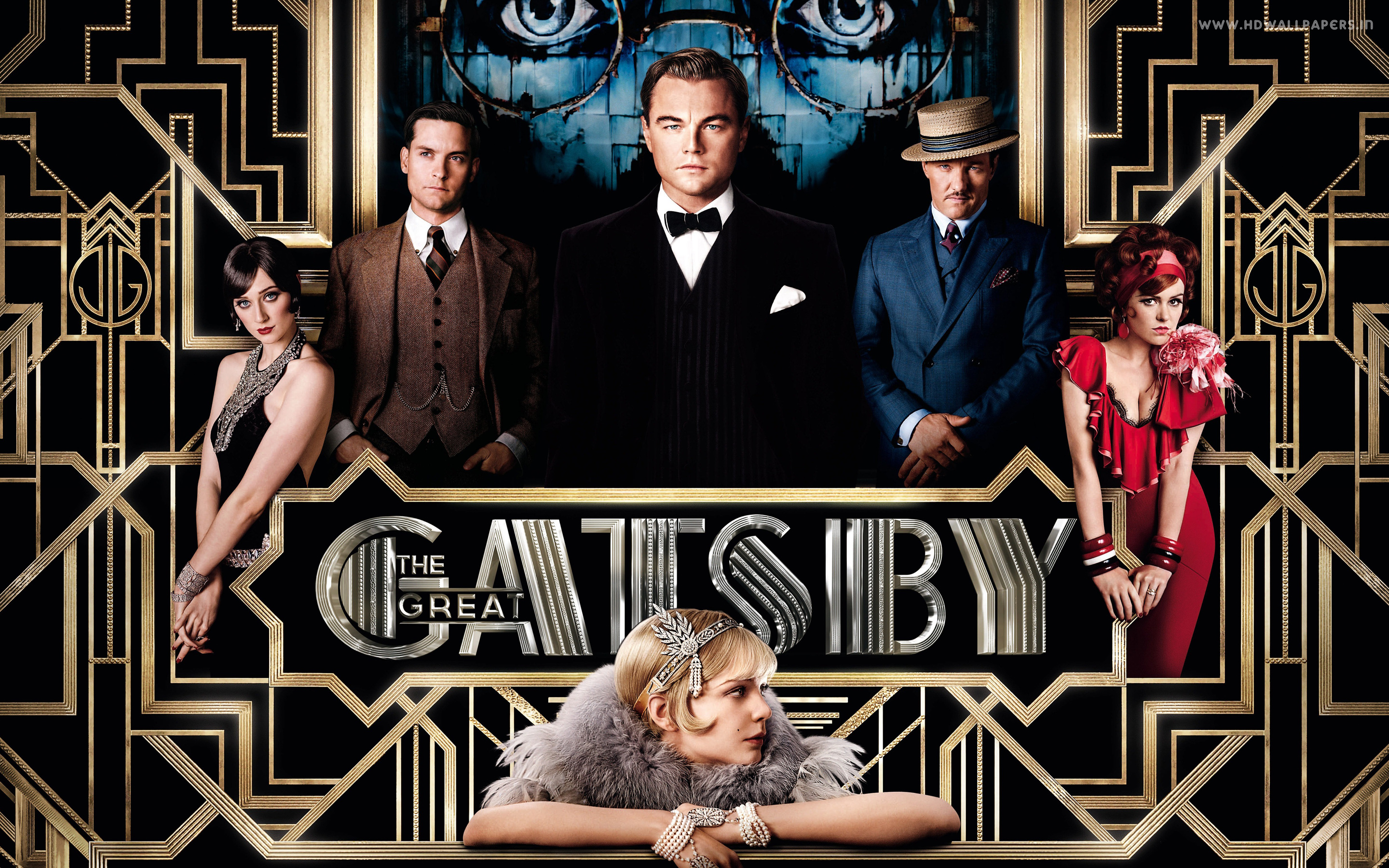 I finally got to watch The Great Gatsby this past weekend! I have been anticipating the release of this movie since last year! Anyone remember seeing the trailers last summer? When they pushed back the December 2012 release, a part of me died. But it's okay, I survived and finally got to watch it in my comfy reclining chair at
Cinepolis Luxury Cinemas
in La Costa :).
If you have never been to a luxury cinema, you are robbing yourself from a prime movie-going experience! I always try to watch big blockbuster movies at Cinepolis to avoid long lines, first come first serve type of seating, and the annoying chatty atmosphere of a crowded theater. At Cinepolis, you can reserve your seats ahead of time online, so no more worries about fighting over the best seats or splitting up your party if you get there late. Did I mention that seats are plush, leather recliners?! Who doesn't love a good lazy boy?
When you first walk into the cinema, set up is like a hotel lobby. There is a concession stand and a full bar. Yes, a full bar! Get your drink on, girl! Some movies only admit viewers 21+ years old, so you can sip on a lil' something and really enjoy yourself. They offer gourmet eats like sushi and paninis, alongside the traditional popcorn and your favorite candies. I always opt for a mimosa & the edamame. And you don't even have to lift a finger. A server will come to your seat and take your order, so no more long lines at the concession stand.
Cinepolis will set you back a pretty penny at $19.50, but it's well worth it to be treated like a Hollywood VIP instead of a herd of cattle!
Okay, now on to what this post is supposed to be about. The Great Gatsby by F. Scott Fitzgerald was my favorite book in high school. I've always loved period stories, especially from the 1920s and 1930s. The synopsis is a love story about Jay Gatsby, a former military soldier turned new money millionaire, who tries to repeat the past and rekindle a flame with the love of his life, Daisy Buchanan. It is a hopelessly romantic love triangle now that Daisy is married to wealthy heir and polo player, Tom Buchanan. Told in the perspective of Nick Carraway, Daisy's cousin, the tale is sprinkled with deceit and glamor as he recalls his experiences during the times of speakeasy's and prohibition in New York.
If you haven't already read the book or seen older versions (there were 4 previous films), then I guess I'll add in a spoiler alert! I won't give you a play by play of the film, but I wanted to talk about some highlights. I do suggest reading the book (because let's face it, the book is always better) and watching the older movies (my personal fave is the 1974 version with Robert Redford as Gatsby).
Unlike the book, the movie starts with Nick Carraway in therapy. It foreshadows Gatsby's death as Nick talks about his depression after Gatsby is "gone". He cannot bring himself to speak about what he had experienced, so his therapist suggests that he goes back to his passion for writing and write about his story. He had been putting off writing for years since he became a bonds salesman, and little did he know that "Gatsby" would be his first novel. I like the way they decided to tie this into the story because it makes better sense in a movie format as opposed to Nick just being a narrator. I liked Toby Maguire in this role. He's so average, yet so brilliant at the same time.
I loved Elizabeth Debicki as Jordan Baker. She has such a cool and collected demeanor, not to mention her striking beauty!
"

I like large parties. They're so intimate.
At small parties there isn't any privacy.

"
I was pleasantly surprised to see Isla Fisher as Myrtle. She adds a fire to the role and looks amazing! I wonder if she gained weight for the role or if they just played eye tricks with the costuming. In the book, Myrtle is a curvier girl. Normally Isla is a tiny little thing, but either way she looks stunning.
Joel Edgerton, who plays Daisy's husband Tom Buchanan, is kind of scary in this role, as he should be. Maybe intimidating is the word. He looks like he could kill you with his eyes! I'm not sure how I liked Carey Mulligan as Daisy. She was pretty monotone and uninteresting if you ask me. But she did have some good emotional scenes when she was squeezing out some tears. And of course, I loved Leonardo DiCaprio as Jay Gatsby. He was probably the only reason I was anticipating this film so hard. #ForeverCrush! He played Gatsby to the T, so smooth and sophisticated. The only thing that bugged me was that he said "old sport" maybe 20 times more than necessary. I get that the phrase is a big deal in the story, but I mean come on, 3 times in one line? The screen writers may have been a bit over zealous.
Overall, the movie exceeded my expectations. Costume design by Catherine Martin was perf! She did a spectacular job capturing the high fashion of the flapper era. I wouldn't mind raiding Daisy's closet, and I wanna cry about beautiful shirts too! I'm sure men wouldn't mind copping Gatsby's look, now that Justin Timberlake has created a cult of suit & tie lovers.
Director Baz Luhrmann's cinematography was beautiful. I love how the colors are so saturated and the close ups are flawless. Did you know Jay-Z was executive producer on the film? I found out when the credits rolled at the end! I'm not surprised, but I just wonder how he had the time to do it, in between preparing for a summer tour, running the Brooklyn Nets, and tending to little baby Blue Ivy. Not to mention he headed the production for the movie's soundtrack. I picked up the deluxe edition at
Target
the same day I saw the movie because I just couldn't get enough! I think the deluxe edition is exclusive to Target and their new releases are usually on sale the first couple of weeks. Artists include Jay-Z, Beyonce (of course), Gotye, Lana Del Rey, and Will.I.Am.
So if you've made it to the end of this, I applaud you! I know I had a lot to say, but only because I really loved everything about this release. Thanks for reading!